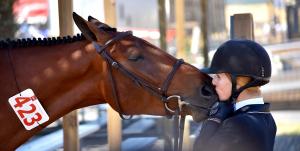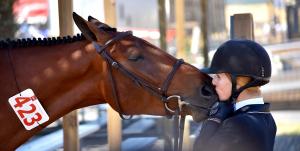 Cavallo Stables is a seasoned company with a lot of experience and knowledge behind it. Sami Milo started riding at age five in Southern California. As a junior rider, she moved to Northern California and rode with Patty Ball for seven years. Some of her accomplishments were winning the CPHA and Carousel Medal Finals, 3rd in the WCE Medal Finals and Reserve Champion in the NorCal Jr Medal Finals. She then went on to compete in the High Junior Jumpers and the Young Riders Qualifiers with Julie Winkel and Kelly Van Vleck. As an adult, she worked for Kelly for five years before she was hired by Patriot Farms as their head trainer. She established herself as a reputable trainer for seven years at Patriot Farms before she started her own business, Cavallo Stables.
Cavallo Stables was had numerous medal final wins and year end championships. Sami is currently a USHJA Certified Trainer, SAHJA Certified Judge and on the NorCal Hunter Jumper Association Board.
Our mission is to create riders that have a positive attitude, a strong work ethic, compassion towards horses and the drive to reach their goals with success.
Our teaching technique is positive and challenging with a foundation in classic equitation and horsemanship. We feel both horses and riders thrive on consistency and that consistency builds confidence, strength and skills.
We would like to thank the professionals that keep our horses happy and healthy!
Chiropractor - Geoff Clarke
Veterinarian - Dr. Sarah Barthalomew 
Farrier - Logan Lovett